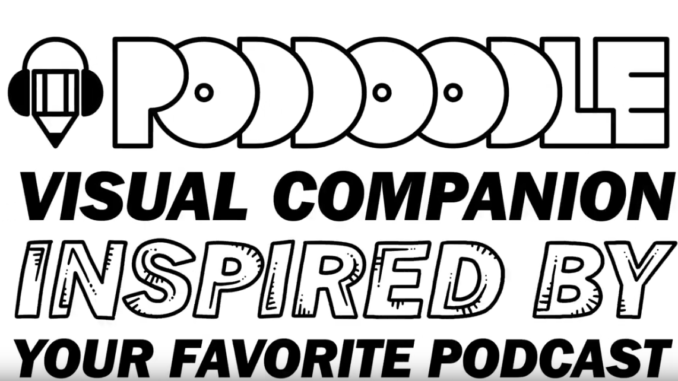 Check out my friend Tomas 'PODDOODLE' Project.
It is pretty interesting to watch him draw to what they say in the podcasts. Impressive to say the least to keep on drawing for over an hour per podcast.

I have made the music in the background if you don't mute it to listen to the podcast.